Assisted Reproductive Technology Information
This page is intended to provide preliminary information surrounding treatment. We will continuously be adding relevant information and documentation for the convenience of our members and advocacy to this page.
If you have information that would add value to this page and our members, please share it with us.
---
What We Know About Fertility
The World Health Organization recognizes infertility to be a medical condition
 1 in 6 Canadians who are trying to conceive experience infertility
Infertility and/or the need for assisted fertility treatment affects the lives of many for different reasons, causes, settings, and family structures
Fertility affects all genders, some people require medical assistance and access to fertility treatments to help build their family
Infertility can result due to varying medical reasons and for unexplained medical reasons
Obstacles to individuals receiving treatment include cost, access, and limited information about fertility options
In Canada, individuals are having children at older ages and may or may not be familiar with the risks of fertility, or they might rely on Assistive Reproductive Techniques
Techniques to Help People Conceive When the Time Comes
Fertility can affect all persons who produce eggs or sperm
Infertility and assisted fertility treatment has an impact on all areas of one's life, physically, emotionally, and psychologically
Infertility can contribute to feelings of anxiety, depression, isolation, and hopelessness
Find out if you are eligible to receive government-funded fertility services. The Ontario government offers a program that provides funding to certain fertility clinics in Ontario which can cover treatment costs for eligible residents.
Participating Clinics in Ontario's Government Funded IVF Program
This article provides recommendations for people who would like to optimize their fertility in the instance there is no history of infertility or potential reason to question fertility. The central ideas in this article are:
Fertility and aging
Frequency of intercourse
The Fertile window
Monitoring ovulation
Coital practices
Diet and lifestyle
The definition of infertility refers to a lack of conception after a reasonable period of sexual intercourse without contraception. This is one year for women who are under 35 years, 6 months for women over 35 years. (Government of Canada, 2019)
Fertility differs among individuals and does decline with age. The decline of fertility due to age is different between women and men. Women's chances of conception decline after 35 years of age and men are affected after the age of 50. The frequency of intercourse is also explained with the summation that optimal frequency is best defined by individual preference with the knowledge that frequency of intercourse improves reproductive effectiveness. The fertile window is also discussed and defined as the five days leading up to and the day of ovulation. Intercourse closer to the day of ovulation has higher rates of conception. Additionally, fertility can vary among women who have similar cycle lengths and the significance of monitoring individual ovulation is explained. The article shares that there is no evidence to support that coital positions have an impact on conception occurring. The diet and lifestyle section of the article discusses smoking, alcohol, caffeine, other lifestyle considerations. This article provides a thorough overview of recommendations to help inform people hoping to optimize their natural fertility.
Reference: American Society for Reproductive Medicine. (2017). Optimizing Natural Fertility: A committee opinion. American Society for Reproductive Medicine, 107(1), 52-58.
Potential Treatments Associated with Infertility and Assisted Fertility Services
Below is a list with a summative definition of the potential fertility services that can be offered depending on the type of care required and determined by your doctor.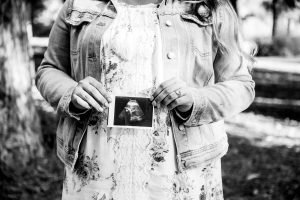 Controlled Ovarian Stimulation:
Under the direction of medical professionals, controlled ovarian stimulation is a controlled order of biological events similar to when a woman would release an egg each cycle and would produce both estradiol and later the luteinizing hormone. In Controlled Ovarian Stimulation medications are utilized to produce more than one follicle to increase the chance of fertilization. Additionally, medication may be used to trigger ovulation.
During a controlled ovulation stimulation, the patient will be required to be monitored by the medical professionals. Monitoring will typically entail blood tests to indicate hormone levels, and ultrasounds to measure follicle growth.
Intrauterine Insemination (IUI) be used with Controlled Ovarian Stimulation to improve the possibility of conception.
Medications
Often during fertility treatment, the patient is required to self-administer the medication. The medication is frequently injected.
The following companies provide medication to support fertility treatment. Descriptions on the medications are available on the websites.
Intrauterine Insemination (IUI)
It is a common medical procedure for patients in need of fertility treatment. IUI includes medical intervention, placing the sperm into the person with a uterus at a time close to ovulation.
Therapeutic Donor Insemination (TDI)
Involves the use of sperm that is donated by volunteers. Health Canada has a regulated screening process to ensure high standards.
In Vitro Fertilization (IVF)
IVF is a medical procedure that includes the woman's mature eggs being removed from the mature follicles in her ovary. The mature eggs are then fertilized in a laboratory environment that supports fertilization and the embryos further development. The eggs that are fertilized will continue to grow in the laboratory for three to five days. Depending on growth at three of five an embryo will then be transferred into the uterus.
IVF involves the person who produces eggs self-administering hormones to support the maturation of multiple follicles during their cycle. An IVF cycle requires cycle monitoring with both blood tests and ultrasounds to monitor hormone levels and follicle growth.
If you are a candidate for IVF, your clinic may offer an information session to provide you will additional information about what an IVF cycle will entail.
Intracytoplasmic Sperm Injection (ICSI)
ICSI is a medical procedure by which one sperm is injected into the center of the mature egg to increase the likelihood of fertilization. ICSI tends to be used with IVF when there is a need for increasing the chance of fertilization.
ICSI may be used for those who experience male factor infertility, those who have utilized TDI, and other reasons that may include lack of fertilization in IVF.
Blastocyst Transfer
Is when an embryo has been cultured in the special laboratory for five days and has reached a specific stage in development. The embryo is transferred into the uterus once it has become a blastocyst.  A blastocyst has 2 different cell types and a cavity that is filled with fluid.
Assisted Hatching (AH)
AH is a medical technique that will result in thinning the outer shell that covers the embryo. This technique is used to increase the chances of fertilization within the uterus.
Male Factor Infertility
Male factor infertility is a term used to describe male infertility that requires additional measures to support fertilization with a female egg. It is necessary to address all genders since healthy sperm is needed to fertilize the egg.
Donor Egg
Donor eggs can be used when a woman is unable to produce her own eggs or is unable to produce high-quality eggs.  Donor eggs can be used by obtaining the eggs from another woman and then having those eggs fertilized by sperm. The fertilized eggs will then be implanted into the uterus of the person who required the donor eggs.
Surrogacy
Surrogacy is an arrangement when a person with a uterus agrees to become pregnant and give birth to a child for others to raise. There are two types of surrogates, gestational and traditional. Gestational surrogacy is when the intended mother's and father's embryo are implanted in the surrogate mother. Traditional surrogacy is artificially inseminating the surrogate mother with donor sperm either through IUI or home insemination.
There are different types of surrogacy depending on the context of those pursuing surrogacy. The different types of surrogacy include gestational surrogacy, traditional surrogacy, traditional surrogacy, and donor sperm, gestational surrogacy and egg donation, gestational surrogacy and egg donation, and gestational surrogacy and donor embryo.
Adoption
The act of legally taking a child who was born by other parents to be their own. In Canada, adoption can include domestic, private, and international adoptions, birth families, and kinship families.