IVF Specialist in Ontario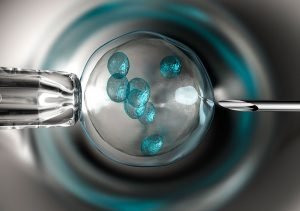 Finding an IVF Specialist you connect with can be a difficult task, during an even more difficult time, with that in mind we wanted to make things a little simpler by giving you clinics associated and approved for The Ontario Fertility Program.
As a patient, you, your partner, surrogate, or anyone involved in this journey must be comfortable with your clinic, its practices, and staff.  Regardless of why you are not comfortable, for whatever reason, feel free to get a second opinion or look for a clinic and physician you are comfortable with.
Even hours can be tricky to accommodate, let's face it not everyone has a 9-5 nor are they able to be open about their journey.  Ask your clinic whether they have a satellite clinic closer to you to help ease some appointment stress.
Anova Fertility Group
25 Sheppard Ave W #650
North York, ON M2N 6S6
Clinic Tel: (416) 225-4440
Website: https://anovafertility.com/
Astra Fertility Group
Mississauga Clinic
4303 Village Centre Court
Mississauga, ON L4Z 1S2
Clinic Tel: 905-949-6999
Website:http://www.astrafertility.com/
CReATe Fertility Centre
790 Bay Street, Suite 1100
Toronto, ON M5G 1N8
Clinic Tel: 416-323-7727
Website:http://www.createivf.com
First Steps Fertility
4025 Yonge St., Suite 215
Toronto, ON M2P 2E3
Clinic Tel: 416-221-7545
Website:http://www.firststepsfertility.ca
Hannam Fertility Centre
160 Bloor Street E, 15th Floor
Toronto, ON M4W3R2
Clinic Tel: 416-595-1521
Website:http://www.hannamfertility.com
IVF Canada & the Life Program
304-2347 Kennedy Road
Scarborough, ON M1T 3T8
Clinic Tel: 416-754-8742
Website:http://www.ivfcanada.com
Kitchener Area Reproductive Medicine Associates (KARMA)
18 Pine St. Suite 206
Kitchener, Ontario N2H 5Z8
Clinic Tel: 519-570-0090
Website:http://www.karmaobgyn.com
LifeQuest Centre for Reproductive Medicine
655 Bay Street, 18th Floor
Toronto, ON M5G 2K4
Clinic Tel: 416-506-0804
Toll-Free: 1-866-543-3046
Website:http://itstime.ca
London Health Sciences Centre (LHSC)
Reproductive Endocrinology and Infertility Program
University Hospital
339 Windermere Road
PO Box 5339
London, ON N6A 5A5
Clinic Tel: 519-663-2966
Website:http://www.lhsc.on.ca/programs/infertility
Markham Fertility Centre
379 Church St., 5th Floor
Markham, Ontario L6B 0T1
Clinic Tel: 905-472-7128
Clinic Tel 2: 905-472-4484
Website:http://www.markhamfertility.com
Mount Sinai Hospital Centre for Fertility and Reproductive Health
250 Dundas Street West, Suite 700
Toronto, ON M5T 2Z5
Clinic Tel: 416-586-4748
Website:http://www.mountsinai.on.ca/care/fertility
Nahal Fertility Program
30 Wertheim Court-Unit 22
Richmond Hill, ON L4B 1B9
Clinic Tel: 905 482 3389
Web:http://www.nahalfertility.com
NewLife Fertility Centre
Brampton Office
263 Queen St. East – Unit 3
Brampton, ON L6W 4K6
Clinic Tel: 905-453-8477
Website:http://newlifefertility.com/
Mississauga Office
4250 Sherwoodtowne Blvd.
Mississauga, ON L4Z 2G6
Clinic Tel: 905-896-7100
Website:http://newlifefertility.com/
Burlington Office
418 Plains Road
East Burlington, ON L6T 2C8
Clinic Tel: 905-896-7100
Website:http://newlifefertility.com/
Woodbridge Office
7777 Kipling Ave, Unit #103
Woodbridge, ON L4L 2Z3
Clinic Tel: 905-264-4431
Website:http://www.newlifefertility.com
ONE Fertility
(Ontario Network of Experts in Fertility)
3210 Harvester Road
Burlington ON L7N 3T1
Toll-Free: 877-663-0223
Fax: 905-639-3810
Website:http://www.onefertility.com
Ottawa Fertility Centre
955 Green Valley Crescent, Suite 210
Ottawa, ON K2C 3V4
Clinic Tel: 613-686-3378
Website:http://www.conceive.ca
Procrea Fertility Centre
Vaughan
955 Major Mackenzie Dr. W. #400
Vaughan, ON L6A 4P9
Clinic Tel: 289-357-0100
Website: https://procrea.ca/
Newmarket
72 Prospect St.
Newmarket, ON L3Y 3T2
Clinic Tel: 905-967-0852
Website:https://procrea.ca/
The Reproductive Care Centre
2180 Meadowvale Blvd.
Mississauga, ON L5N 5S3
Clinic Tel: 905-816-9822
Website:http://www.rccfertility.com
ReproMed-The Toronto Institute for Reproductive Medicine
56 Aberfoyle Crescent, Suite 300
Toronto, ON M8X 2W4
Clinic Tel: 416-233-8111
Toll-Free: 1-877-317-6079
Website:http://www.repromed.ca
Toronto Centre for Advanced Reproductive Technology (TCART)
Renaissance Plaza, 2nd floor
150 Bloor Street West
Toronto, ON M5S 2X9
Clinic Tel: 416-972-0110
Toll-Free: 1-800-520-0110
Website:http://www.tcartonline.com
We Care
101 Westmore Drive, Suite 201
Etobicoke, ON, M9V 3Y6
Clinic Tel: 416-748-2800
Website: http://wecarefertilitycentre.com/