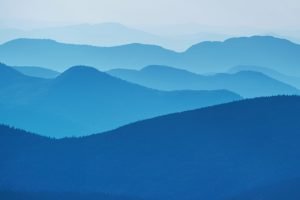 The government has appointed 11 members, including a chair, to the new Expert Panel on Infertility and Adoption. The appointees, who bring a broad range of expertise from the medical, legal, research and media communities are:
David Johnston, Chair, is President, University of Waterloo and has degrees from the United States (Harvard, A.B. 1963), England (Cambridge, LL.B 1965) and Canada (Queen's, LL.B. 1966). He has held many academic positions, including Dean of the Faculty of Law, University of Western Ontario and Principal and Vice-Chancellor, McGill University. David has served on many boards and provincial and federal task forces and committees. He has chaired several bodies, including the National Round Table on Environment and the Economy (1988-91), and the Canadian Institute for Advanced Research. David and his wife have five daughters.
Cheryl Appell is a lawyer with the firm Dickson MacGregor Appell LLP in Toronto and has extensive experience in the area of adoption law. Over the past 28 years, she has acted as an advisor in adoption proceedings. She is also licensed to place children for adoption. Cheryl is a member of the American Academy of Adoption Attorneys and the Ontario Association of Practitioners in Private Adoption.
Robin Cardozo has been Chief Executive Officer of the Ontario Trillium Foundation, since 1999. Previously, he held progressively senior positions in finance and human resources at the United Way of Greater Toronto, culminating in his appointment as Vice President and Chief Operating Officer. In 1999, Robin won the United Way's highest national honour, the André Mailhot Award. Robin currently serves on the boards of Bridgepoint Health, Active Healthy Kids Canada, and the Youth Challenge Fund.
Dr. Marjorie Dixon is an assistant professor in the Department of Obstetrics and Gynecology at the University of Toronto (U of T) and co-founder of First Steps Fertility in Toronto. She is a graduate of McGill University's School of Medicine with postgraduate training from U of T in obstetrics and gynecology, and in reproductive endocrinology and infertility from the University of Vermont. Dr. Dixon is now on staff at Sunnybrook Health Sciences Center and her current practice deals with infertility and family planning. She has several professional affiliations including the Canadian Fertility and Andrology Society and the Society of Obstetricians and Gynecologist of Canada. She lives in Toronto with her partner and two children.
William Falk is the Managing Partner of Accenture's Health and Life Science Practice in Canada and leads a team of more than 100 professionals serving healthcare clients across the country. William has been a strategic consultant for more than 15 years based in New York and Toronto and has served many of North America's top academic medical centers, as well as health ministries and regional authorities across Canada. He and his wife are foster parents licensed through the Children's Aid Society of Toronto.
Dr. Carol Herbert is Dean of the Schulich School of Medicine & Dentistry at The University of Western Ontario and a Professor in the Departments of Family Medicine and Pathology. Dr. Herbert graduated in medicine from the University of British Columbia. She was founding head of the Division of Behavioural Medicine in the UBC Department of Family Practice (1984) and a founder of the UBC Institute of Health Promotion Research. She was President of the Association of Faculties of Medicine of Canada from 2004 to 2006.
Dr. Art Leader is a Physician and Professor of Obstetrics, Gynecology, and Medicine at the University of Ottawa, and a co-founder of the Ottawa Fertility Centre. He is also a member of the Royal College of Physicians and Surgeons (Canada), the American Society for Reproductive Medicine, and a past president of the Canadian Fertility and Andrology Society (CFAS). Art has received the CFAS Award of Excellence. He has also chaired expert working groups for Health Canada and is chair of the Canadian Standards Association subcommittee on assisted human reproduction. He is the father of an in vitro fertilization (IVF) daughter.
Danny Roth is founder and President of Brandon Communications, a Toronto-based public relations firm. He is an officer and executive board member of the Canadian Jewish Congress, Ontario region. A committed advocate for Canadians struggling with infertility problems, he is a director on the board of the Infertility Awareness Association of Canada. Mr. Roth and his wife are adoptive parents.
Sharon Sell is a Private Adoption Practitioner in the Halton region and a social worker. She completed her undergraduate degrees in psychology and social work at York University and her masters in social work at the University of Toronto. Sharon has a private practice working with adoptive parents who are adopting internationally, privately in Ontario, or through a children's aid society. She has more than 23 years' experience in child welfare, including seven years serving as a supervisor of an adoption department.
Jan Silverman co-founded the first Canadian infertility support network, Infertility Facts and Feelings. In 1992, after earning a second masters degree at the Institute for Studies in Education, she established the Infertility Support and Education Program at Women's College Hospital. In her work there, she continues to counsel on infertility and related reproductive issues, lectures and supervises nursing and medical students. She is a past chair of the Ontario Women's Health Network and created her family by adopting two children.
Mary Wong is a co-founder of Toronto's ALIVE Holistic Health Clinic, specializing in women's health, gynecology and fertility. She graduated from McMaster University in biological sciences and in 1993 received a doctorate in Traditional Chinese Medicine from the Canadian College of Acupuncture and Oriental Medicine in Victoria. She is a member of the Ontario Association of Acupuncture and Traditional Chinese Medicine and is the sole Canadian member of the Fertile Soul Clinical Excellence group.