Interested in Being a Volunteer? Join Us!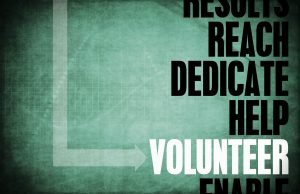 Join any aspect of our Board Roles and their teams so they can call on you when needed and you can help when available!  This gives you extreme flexibility with an amazing opportunity to keep advocating and changing lives!
Here is a list of our Teams and what we are about at Conceivable Dreams, we hope you reach out to us to join one and start making a difference in your life and the lives of so many.
Funding Team – Source out funding and donations to help us continue our great work and make sure we are continued prominent name and leader within our communities.
Events Team – Design, create, source and promote various events so we can bring our community together, spread the word and increase funding along with knowledge surrounding the struggles of growing a family.
Research Team – Help source, organize and utilize data sources from all areas available to educate and further our reach and knowledge to expand our voices and maintain educated platforms and resources.
Media Team – Live television, radio and paper media outlets often request patient member views and experiences for stories.  We have made huge strides and successes by being available, maintaining our open platform, staying positive and optimistic while firm on the facts and our goals/rights we are continuously advocating for.
Social Team – Call to actions and presence make all the difference in gaining members, spreading our advocacy and voices along with telling our stories.  We reach so many who often have such a different view, or none at all and can't support us and our advocacy without the exposure.  Work alongside our amazing manager and reach so many people on such an important issue.
Website Team – Having a place our members can go to with update information is so very important to us and our work.  Joining this team you will be able to help so many by updating our pages for them and answering questions.  We also welcome bloggers and content for our pages and need members who can be collaborative with other advocacies and their sites as well.
Education Team – Get in the know! By developing and pushing education on all aspects of infertility and creating families in Ontario we can really change the future of so many.  Whether they are young, working, physicians or employers we need voices from people who can articulate valid information in many different ways to all people.
Clinics Team – Each clinic and contact are different.  We need members to periodically drop in to maintain relationships, see what issues or successes patients and clinics are experiencing while making ourselves and what we do open for those currently struggling.
Volunteer Today!
Use the form below to sign up as a volunteer.