Interested in Being a Volunteer? Join Us!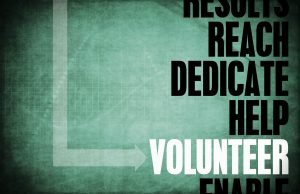 Conceivable Dreams is a grassroots patient organization that helps Ontarians build families by advocating for affordable access to fertility treatments regardless. Since 2008, we have led the Ontario movement for public funding of IVF. In 2015, we were successful in helping advocate for the Ontario Fertility Program. Today, we continue work with stakeholders including physicians, allied health care providers, fertility clinics, industry leaders and partners, as well as past and future patients to ensure the continued future of the OFP and increased access to infertility treatments.
2020 will mark the five year anniversary of the Ontario Fertility Program (OFP). This is great news, however, we can never take any government program for granted.  Our mission is to continue to educate key government officials and raise awareness about the program to ensure it's here to stay. This year, we will also prioritize how drug coverage for infertility patients can be improved as required medications are not funded under the OFP.
Board of Directors
To help us achieve our goals, we are looking for the following board members and volunteers to help us advance our mandate. We are a working board and ask our board members to participate in a monthly board call and donate four hours a month to support our advocacy goals.
Secretary/Treasurer
You have excellent organizational skills and are a stickler for process. You will help ensure proper management of the board including taking meeting minutes, managing our finances, ensuring we meet all corporate filing deadlines and drive overall board governance. Bonus points if you are a CPA.
Advocacy/Government Relations Lead
You have a strong understanding of Ontario politics and know how to influence policy outcomes. You will be our lead for all Queens Park activities including maintaining positive relationships with MPPs, leading our advocacy strategy and supporting the board in drafting persuasive messaging.
Fundraiser
You are a people person who will help us manage, develop and foster relationships with stakeholders to help us fundraise to support our campaigns. Our fundraising typically targets larger corporate partners as opposed to individual donations.
Volunteers
Below are some of the skills we are looking for to help us achieve our mandate. If any of them sound like you, please get in touch at info@conceivabledreams.org.
Social Media
We are looking for a social media guru to drive our strategy, help us create content and manage our social media channels.
Insurance Expert
One of our goals this year is to improve drug benefits for infertility patients. You have inside knowledge of the best ways to classify the drugs, how we work with benefit providers and large employers to reduce costs.
Graphic Designer
You enjoy creating impactful digit marketing communications such as social media, graphics, cards, infographics, etc.
Researcher
You love finding impactful data, looking for best practises and may even be able to help us gather data from Ontarians to help improve infertility outcomes.
Writer
You're a great writer and want to write our quarterly newsletter and possibly blogs, bylines and other creative communications.
Volunteer Today!
Use the form below to sign up as a volunteer.
SaveSave