Conceivable Dreams Timeline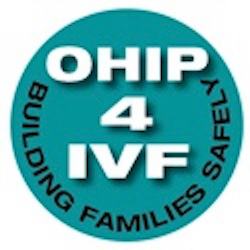 Conceivable Dreams co-founder, Kerri Standford gives birth to her daughter, Finleigh, through in vitro fertilization (IVF) with intracytoplasmic sperm injection (ICSI) – a procedure she and her husband, Alex, pursued as treatment for Alex's male factor infertility.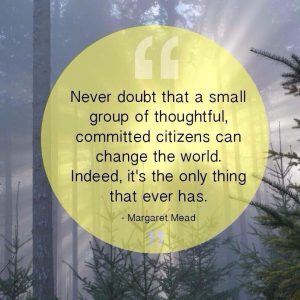 Kerri starts a Facebook group called "Support Public Funding for IVF treatment" for individuals (and supporters of those) living with infertility and begins lobbying her local MPP, Dalton McGuinty, for public funding for IVF, encouraging others in the group to do the same.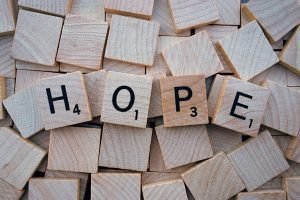 Conceivable Dreams co-founder, Joanne Horibe, begins her first of eight rounds of IVF, eventually conceiving her son, Kaz, in 2010.
---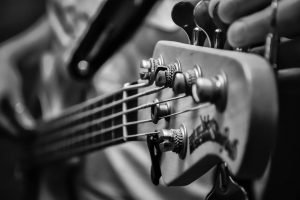 Conceivable Dreams co-founder, Ashley Bulley, receives a lot of press for organizing a rock band fundraiser called Bands for Babies to fund her own IVF treatment which results in twins.
---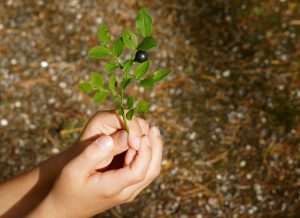 Joanne (based in Toronto) reaches out to Kerri (based in Ottawa) and Ashley (based in Chatham) about co-organizing an event to raise awareness for IVF funding.
---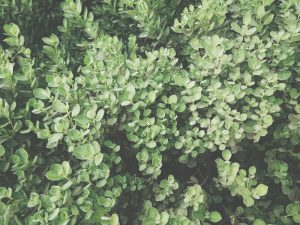 Ashley moves on from the group to focus on raising her twins.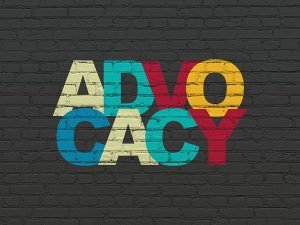 Conceivable Dreams is officially incorporated as a not-for-profit organization and forms a board of directors which includes Joanne Horibe, Kerri Standford, fertility specialists Dr. Art Leader and Dr. Ellen Greenblatt, and infertility counsellor, Jan Silverman.
---
Conceivable Dreams hosts the Pram Push for IVF funding on May 10, 2009 (Mother's Day). More than 100 infertility patients (and their loved ones) from across the province push empty baby strollers from Toronto's Nathan Phillips Square to the Ontario Legislature. With her bull horn in hand, Jan Silverman (Conceivable Dreams board member from 2009-2014) led the enthusiastic group in memorable rally chants on the way to Queen's Park.
---
The Ontario Expert Panel on Infertility and Adoption releases its report called Raising Expectations with its recommendations for improving access to adoption and assisted reproduction services in Ontario.
Download the Raising Expectations Report
---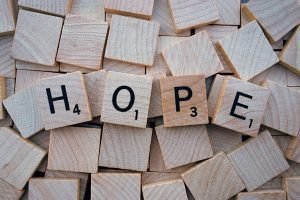 Conceivable Dreams hosts its second event – the Virtual Rally – for IVF funding. With the help of its board and patient members, Kerri's husband, Alex, rallied more than 1,000 infertility patients to email their MPP regarding IVF funding on December 2, 2009, earning Conceivable Dreams increased name recognition at Queen's Park.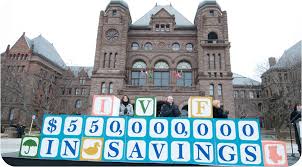 Conceivable Dreams hosts its third major event — generally known as the "Building Blocks" event — on February 15, 2010 (Family Day). Infertility patients from across Toronto gather on the steps of Queen's Park to rally in front of larger than life children's building blocks that spell out "$550 million" (i.e. the amount the Ontario Expert Panel on Infertility and Adoption estimated the province could save in long-term health care and social services costs by funding IVF in their Raising Expectations report). MPP Cheri Denovo and Dr Art Leader attend the event and deliver stirring speeches on the need for IVF funding in Ontario.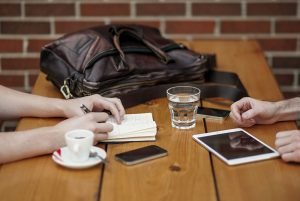 Conceivable Dreams conducts recruiting sessions in Toronto and Ottawa to grow its membership.
Conceivable Dreams organizes meetings with 12 MPPs at Queen's Park during Canadian Infertility Awareness Week (May 2011) to discuss public funding for IVF. Kerri and Joanne first meet future Conceivable Dreams board members Sandra Alsaffawi and Lisa McCalla.

Conceivable Dreams begins pursuing media opportunities, securing its first quote, to spread its message, as well as documenting its push for provincial IVF funding through its website and social media channels.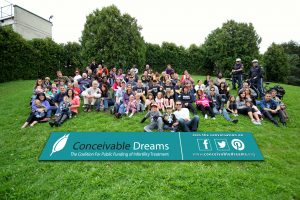 Conceivable Dreams hosts its first annual picnic to bring together board and patient members in person, as well as encourage members not to give up hope on the group's cause.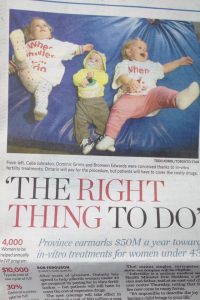 The Ontario government announces it will expand coverage of infertility services for Ontarians living with infertility by funding one cycle of IVF per patient per lifetime.
Having successfully achieved their goal of obtaining provincial funding, Joanne and Kerri leave the Conceivable Dreams board to focus on their families. Danielle Xavier, as the presiding president, continues the advocacy mandate with the remaining board members.
In October 2015, Conceivable Dreams celebrates the Ontario government's announcement that it will launch its IVF funding program by year's end. Conceivable Dreams members stand alongside Health Minister Eric Hoskins at the official announcement and share their thoughts on what the funding means for them and others living with infertility.
Ontario officially launches the Ontario Fertility Program on December 21, 2015.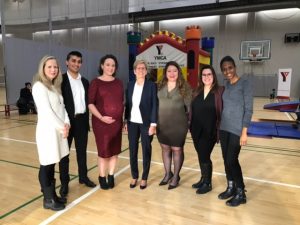 In honour of the first anniversary of the Ontario Fertility Program, Conceivable Dreams members take part in a media event alongside Premier Kathleen Wynne. Members once again share their stories publicly in the hopes that the program will continue to help those living with infertility for many years to come.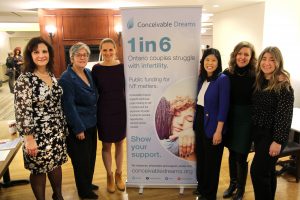 On November 28, 2019, we hosted a Babies & Breakfast reception at Queens Park to educate MPPs about the Ontario Fertility Program (OFP). We had more than 60 guests attend, including 23 MPPs, who listened to Christine Hogarth and France Gelinas open the event and reinforce the government's commitment to Ontario's families.