Norm Berberich
Vice President (Government, Funding and Media Relations): The vice president assists the president in leading the board of directors. His/her responsibilities include:
Assisting the president in guiding the board in matters of organizational priorities and governance
Overseeing operations, developing functional roles and assigning responsibilities to board members
Taking the place of the president if he/she must be absent from a meeting or function
Developing board meeting agendas in collaboration with the president
Norm Berberich is National Director, Innovation Partnerships and External Affairs at Takeda Canada. In this role, he works with provincial governments, public and private drug plans, health policymakers, patient associations and others to ensure patients have timely, equitable access to new therapies. He also works with external innovation partners to support investments in new health technologies that will deliver long term benefits to the Canadian health care system
Norm was previously the Director of Patient Access and Government Affairs at EMD Serono, where he led market access and patient advocacy projects. He has worked in government affairs, market access and corporate communications roles in various sectors, including healthcare, telecommunications, the provincial government, and the not-for-profit sector.  He began his career as a health policy analyst with the Ontario Liberal Party.
Norm is a graduate of the University of Waterloo (Political Science), Humber College (Public Relations), Schulich School of Business (Marketing Communications) and the Institut d'études politiques (French and European studies), Université de Grenoble, France. As a proud father of three small children, Norm wants to help others experience the joy of parenthood.
Tara Wood
Media & Communications: Media and Communications board and team members serve to maintain Conceivable Dreams' visibility in the media by communicating the facts about infertility, and promoting public funding for fertility treatments. Responsibilities include:
Being available to participate in print and broadcast media interviews on behalf of Conceivable Dreams
Sharing clips/footage of media appearances to the board in a timely manner
Working with and alongside volunteer team members when applicable
Tara Wood is a corporate communications strategist that has worked with some of Canada's biggest brands. She is passionate about storytelling and helping her clients make a big impact. Tara began working with Conceivable Dreams in 2016 and officially joined the board in 2018. She is inspired by the work the organization has achieved to-date and hopes to help it continue to build awareness about IVF and infertility, as well as support efforts for public funding for IVF in other provinces.
Dr. Kimberly Liu
Government (Education and Media):  Periodically, Conceivable Dreams meets with local and federal government representatives to discuss our advocacy platform. Government board and team members serve to represent us at these meetings. Responsibilities include:
Attending scheduled appointments with MPPs to advocate for continued public funding for IVF in Ontario
Working with New Working Group (NWG) on federal issues, including the Assisted Human Reproductive Act (AHRA)
Working with and alongside volunteer team members when applicable
Dr. Kimberly Liu an infertility specialist practicing at Mount Sinai Fertility in Toronto, Ontario. She completed residency training at the University of Alberta in Ob/Gyn and a fellowship in REI at the University of Toronto. Dr. Liu also holds a Masters in Studies in Law (MSL).  Dr. Liu is currently an Assistant Professor at the University Of Toronto Department Of Obstetrics and Gynecology and the Program Director for the U of T Gynecologic Reproductive Endocrinology and Infertility (GREI) Fellowship Program. She is the author of numerous research publications and several national guidelines for fertility and ART practice in Canada.
Dr. Laura von Hagen, ND
Website & Social Media Manager:  Maintaining a healthy online presence has made all the difference when it comes to expanding our membership. Website and Social Media board and team members are tasked with keeping an impactful digital footprint for Conceivable Dreams so that we can reach others on the important issue of infertility. Responsibilities include:
Posting submitted blog entries and media coverage on the Conceivable Dreams website
Working with and alongside volunteer team members when applicable
Hosting periodic Twitter parties for Conceivable Dreams
Reporting social media results at the close of media campaigns to the board
Dr. Laura von Hagen, ND is a registered Naturopathic Doctor practicing in Toronto. Dr. von Hagen has a special interest in hormonal disorders, reproductive health, and family planning. During her fourth-year internship, she was selected for the highly competitive Fertility and Reproductive Health Focus shift, where she received additional training in integrated fertility care. She incorporates acupuncture, herbal medicine,  and nutrition counseling in her practice. Before beginning her journey as an ND, Dr. von Hagen completed a Bachelor's of Science in Kinesiology at Queen's University. She then did my Masters in Clinical Anatomy at Western University and traveled to Africa for a Maternal, Newborn and Child Health in Rwanda (MNCHR) internship with CIDA. On this life-changing journey, she wrote her thesis entitled Lifestyle Interventions to Improve Gestational Outcomes: A Cross-­Cultural Report.
Natalie Dimitra Montgomery, M.A.
Patient Engagement
Leveraging the support of ART patients and casting light on their experiences.
Growing public awareness and online presence.
Ensuring that the needs and perspectives of patients are heard when it comes to funding for infertility and treatment.
Increase online membership and positive engagement in our social media groups
Natalie is a Doctoral Candidate, Population Health and Sessional Lecturer in Communication at the University of Ottawa.
Her dissertation uncovers the self-disclosure process and communication dynamics that build social support between infertility patients and their peers and assessing opportunities for future interventions between patient audiences.   Through her work, Natalie also advocates for a holistic approach to infertility that includes social supports and government funding in addition to medical treatment in order to address the burden that infertility and its treatment impose on Canadian couples.
Her teaching includes topics in public relations, health, non-verbal and crisis communication in English and French. Natalie has been a recipient of the Award in Teaching Excellence for her pedagogical practice at the University of Ottawa.
Natalie Dimitra Montgomery, M.A

Past Board Members (Now Advisory members):
Dr. Art Leader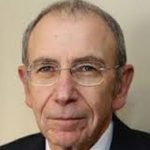 Dr. Art Leader, the recipient of the CSA  2016 Award of Merit in recognition of well-established expertise, strong advocacy and highly respected leadership in standards relating to assisted human reproduction. In 2008 he received the Award of Excellence from the University of Ottawa Faculty Of Medicine.
Breaking the silence, talk about infertility Dr. Arthur Leader is a true trailblazer within our community and for all those struggling with infertility.  Conceivable Dreams Board member since 2009 advocating, educating and supporting us throughout.
Dr. Leader is currently a Full Professor of Obstetrics, Gynecology, and Medicine (Endocrinology) at the University of Ottawa, an attending physician at the Ottawa Hospital and a consultant and founding partner of the Ottawa Fertility Centre. He is certified in Obstetrics and Gynecology by the Royal College of Physicians and Surgeons. He has held many academic and administrative positions at the University of Ottawa including Division Head of Reproductive Medicine and Chairman of the Department of Obstetrics and Gynecology. He is a past President of the Canadian Fertility and Andrology Society and a recipient of its Award of Excellence in 2006. He has been listed in Canada's Who's Who since 1992.
Dr. Leader is the author of over 80 articles in refereed journals, several book chapters, and review articles. He has spoken nationally and internationally on infertility. He is an advisor to provincial and federal governments on policy issues related to Assisted Human Reproduction. He has chaired expert working groups for Health Canada and currently chairs the CSA subcommittee on assisted human reproduction. He is a member and spokesperson for the Stem Cell Oversight Committee of CIHR. He is a peer assessor for the College of Physicians and Surgeon of Ontario. He holds or has held grants from the MRC (CIHR), Health Canada and the pharmaceutical industry. His research has focused on treatments to improve the outcomes of infertility therapy.
Dr. Leader's practice is limited reproductive care, with particular interests in assisted human reproduction, male infertility, and reproductive endocrinology. Dr. Leader continues to be an advocate for those health policies that promote the quality and safety of and access to assisted human reproduction for infertile Canadians.
Ellen Greenblatt MDCM, FRCSC, Medical Director
Dr. Greenblatt is Head of the Mount Sinai Hospital Division of Reproductive Sciences and the Clinical Director of Mount Sinai Fertility and IVF Unit in the Department of Obstetrics and Gynaecology.  She is an associate professor in the Department of Obstetrics and Gynaecology, University of Toronto, and a previous National Director of the Canadian Fertility Andrology Society (2004-2007).
Board member since 2009, supporting, educating and advocating for all those struggling with infertility.  Dr. Greenblatt is a fellow of the Royal College of Surgeons of Canada (Ob/Gyn) as well as a Fellow of the American Board of Obstetrics and Gynecology (ABOG).  Dr. Greenblatt holds the ABOG subspecialty certification in Reproductive Endocrinology and Infertility.  She is a member of the IVF Directors committee of the Canadian Fertility and Andrology Society.  She is on the Scientific Advisory Panel for Fertile Future, as well as on the Fertility Preservation Program Committee for both the Hospital for Sick Children as well as the Fertility Advisory to the Princess Margaret Hospital Adolescent and Young Adult (AYA) program.
Dr. Greenblatt's main clinical and research interests focus on:
Improving aspects of assisted reproductive technologies (ART's)
Quality assessment in ART
Ovulation induction in patients with polycystic ovarian syndrome (PCOS) and other causes of anovulation
Fertility Preservation.
Sandra Alsaffawi (currently on leave)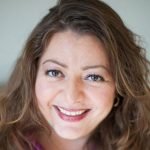 Description: Represent the organization with government representatives, manage government affair operations and facilitate media requests.
Sandra Alsaffawi is a Toronto-based litigation lawyer.  She has been a member of Conceivable Dreams since 2010 and joined the Executive Board in 2012.  Sandra has undergone IVF unsuccessfully and understands the struggle and challenges of infertility.  She is a passionate advocate and was a member of the Provincial Advisory Panel ensuring that patients had a voice in the implementation of the current funding model.  Her experience working with non-profit organizations and her strong advocacy skills have been a valuable asset.  You will have seen her on various news programs or quoted in news articles discussing Conceivable Dreams and infertility.  She is optimistic that the program can be expanded, and challenges employers to include fertility drug coverage as part of their extended health benefit plans.  Sandra is hopeful that she will one day have her family thanks to government funding of IVF.
Danielle Xavier
Past President and Chair/Treasurer/Corporate Governance.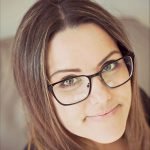 Danielle Xavier is the past President of Conceivable Dreams since 2014, a board member since 2011. She joined the grassroots organization, established in 2008, that focuses on building the awareness and support of IVF and Infertility. Intelligent, passionate and open about her own struggles, Danielle strives to further build and enhance the organization, increasing awareness. When she is not working towards these goals, she works as the Executive Manager at Elite Mouldings Inc. and has been with the company since 2005, where she has advanced within the company and within the moulding/manufacturing industry. Danielle is also a mother, wife and professional advocate who works hard not only to pursue her passions but also grow as an individual. She hopes to connect, reassure and unite people by sharing her struggles and working towards making dreams come true for those struggling.
Taunya Johnston
Past Education (Media, Website and Community Relations):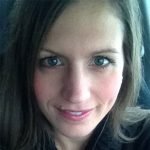 Taunya Wideman-Johnston Ph.D. joined Conceivable Dreams in 2016. She and her husband have experienced the benefits of IVF first-hand when they had their daughter in 2014. Taunya is a passionate advocate for those with chronic illness and disabilities and believes in the power of sharing stories to support awareness. Her doctoral research "The Extraordinary Gifts Received from Living with a Chronic Illness" investigated perceptions of living with chronic illness and disability. Taunya is a faculty member at Conestoga College in the School of Health & Life Sciences and Community Services in the Bachelor of Early Learning Program Development program
Founders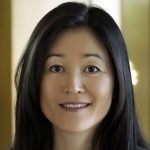 Joanne Horibe and Kerri Stanford co-founders of Conceivable Dreams.
Open Positions
We are currently seeking passionate new board members to support Ontario families. If you are passionate about helping ONtarians secure IVF or other fertility treatments and believe there must be more public awareness and education around reproductive health, we would love for you to join us.
The list below highlights skill sets we need to support our mandate moving forward. If any of these sounds like you or you have different skills to offer, please get in touch. Board members are expected to donate a minimum of four hours of their time a month, including participation in a monthly call.
Funding – Are you a sponsorship specialist with a knack for developing great relationships and drafting proposals?
Social Media/Marketing – We have an amazing base of members on Facebook and it's important to continuously engage them and find ways to improve this channel and potentially grow into others.
Education – are you passionate about educating others about this topic? Clinic and public engagement are two areas we always need support.
Administration – Are you organized, great at scheduling and keeping ducks in a row?