Danielle Xavier
President and Chair
Description: Preside over meetings, propose policies and practices, monitor the performance of Directors and Officers, submit various reports to the board, funders, and to other "stakeholders", etc.
Treasurer/Corporate Governance
Description: Preside over all aspects of financial management, work closely with other members of the Management Committee to safeguard the organization's finances.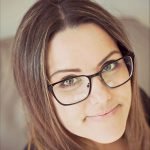 Danielle Xavier is the President of Conceivable Dreams since 2014, a board member since 2011. She joined the grassroots organization, established in 2008, that focuses on building the awareness and support of IVF and Infertility. Intelligent, passionate and open about her own struggles, Danielle strives to further build and enhance the organization, increasing awareness. When she is not working towards these goals, she works as the Executive Manager at Elite Mouldings Inc. and has been with the company since 2005, where she has advanced within the company and within the moulding/manufacturing industry. Danielle is also a mother, wife and professional advocate who works hard not only to pursue her passions but also grow as an individual. She hopes to connect, reassure and unite people by sharing her struggles and working towards making dreams come true for those struggling.
Sandra Alsaffawi (currently on leave)
Vice President, Government and Media Relations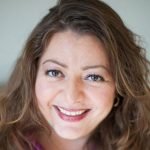 Description: Represent the organization with government representatives, manage government affair operations and facilitate media requests.
Sandra Alsaffawi is a Toronto-based litigation lawyer.  She has been a member of Conceivable Dreams since 2010 and joined the Executive Board in 2012.  Sandra has undergone IVF unsuccessfully and understands the struggle and challenges of infertility.  She is a passionate advocate and was a member of the Provincial Advisory Panel ensuring that patients had a voice in the implementation of the current funding model.  Her experience working with non-profit organizations and her strong advocacy skills have been a valuable asset.  You will have seen her on various news programs or quoted in news articles discussing Conceivable Dreams and infertility.  She is optimistic that the program can be expanded, and challenges employers to include fertility drug coverage as part of their extended health benefit plans.  Sandra is hopeful that she will one day have her family thanks to government funding of IVF.
 Taunya Johnston
 Vice President, Education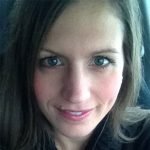 Description:
Taunya Wideman-Johnston Ph.D. joined Conceivable Dreams in 2016. She and her husband have experienced the benefits of IVF first-hand when they had their daughter in 2014. Taunya is a passionate advocate for those with chronic illness and disabilities and believes in the power of sharing stories to support awareness. Her doctoral research "The Extraordinary Gifts Received from Living with a Chronic Illness" investigated perceptions of living with chronic illness and disability. Taunya is a faculty member at Conestoga College in the School of Health & Life Sciences and Community Services in the Bachelor of Early Learning Program Development program.
Luis Morin
Vice President, Events
Description: Plan and execute all group events in collaboration with the executive team, maintain detailed documentation of all events and initiatives.
Paula Schuck
Social Media Manager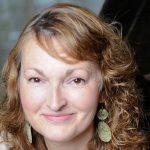 Paula Schuck has been social media manager for Conceivable Dreams since 2012. She is an award-winning journalist who used to write for the Kitchener Record and the London Free Press prior to adopting her two daughters. She has written for several online publications and been published in the Globe and Mail, Today's Parent and Canadian Family. She now writes travel, technology, and health content at Thrifty Mommas Tips. She has also written often about infertility and health issues within her own family.
Past Board Members (Now Advisory members):
Dr. Art Leader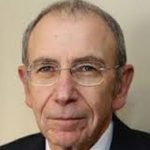 Dr. Art Leader, the recipient of the CSA  2016 Award of Merit in recognition of well-established expertise, strong advocacy and highly respected leadership in standards relating to assisted human reproduction. In 2008 he received the Award of Excellence from the University of Ottawa Faculty Of Medicine.
Breaking the silence, talk about infertility Dr. Arthur Leader is a true trailblazer within our community and for all those struggling with infertility.  Conceivable Dreams Board member since 2009 advocating, educating and supporting us throughout.
Dr. Leader is currently a Full Professor of Obstetrics, Gynecology, and Medicine (Endocrinology) at the University of Ottawa, an attending physician at the Ottawa Hospital and a consultant and founding partner of the Ottawa Fertility Centre. He is certified in Obstetrics and Gynecology by the Royal College of Physicians and Surgeons. He has held many academic and administrative positions at the University of Ottawa including Division Head of Reproductive Medicine and Chairman of the Department of Obstetrics and Gynecology. He is a past President of the Canadian Fertility and Andrology Society and a recipient of its Award of Excellence in 2006. He has been listed in Canada's Who's Who since 1992.
Dr. Leader is the author of over 80 articles in refereed journals, several book chapters, and review articles. He has spoken nationally and internationally on infertility. He is an advisor to provincial and federal governments on policy issues related to Assisted Human Reproduction. He has chaired expert working groups for Health Canada and currently chairs the CSA subcommittee on assisted human reproduction. He is a member and spokesperson for the Stem Cell Oversight Committee of CIHR. He is a peer assessor for the College of Physicians and Surgeon of Ontario. He holds or has held grants from the MRC (CIHR), Health Canada and the pharmaceutical industry. His research has focused on treatments to improve the outcomes of infertility therapy.
Dr. Leader's practice is limited reproductive care, with particular interests in assisted human reproduction, male infertility, and reproductive endocrinology. Dr. Leader continues to be an advocate for those health policies that promote the quality and safety of and access to assisted human reproduction for infertile Canadians.
Ellen Greenblatt MDCM, FRCSC, Medical Director
Dr. Greenblatt is Head of the Mount Sinai Hospital Division of Reproductive Sciences and the Clinical Director of Mount Sinai Fertility and IVF Unit in the Department of Obstetrics and Gynaecology.  She is an associate professor in the Department of Obstetrics and Gynaecology, University of Toronto, and a previous National Director of the Canadian Fertility Andrology Society (2004-2007).
Board member since 2009, supporting, educating and advocating for all those struggling with infertility.  Dr. Greenblatt is a fellow of the Royal College of Surgeons of Canada (Ob/Gyn) as well as a Fellow of the American Board of Obstetrics and Gynecology (ABOG).  Dr. Greenblatt holds the ABOG subspecialty certification in Reproductive Endocrinology and Infertility.  She is a member of the IVF Directors committee of the Canadian Fertility and Andrology Society.  She is on the Scientific Advisory Panel for Fertile Future, as well as on the Fertility Preservation Program Committee for both the Hospital for Sick Children as well as the Fertility Advisory to the Princess Margaret Hospital Adolescent and Young Adult (AYA) program.
Dr. Greenblatt's main clinical and research interests focus on:
Improving aspects of assisted reproductive technologies (ART's)
Quality assessment in ART
Ovulation induction in patients with polycystic ovarian syndrome (PCOS) and other causes of anovulation
Fertility Preservation.
Founders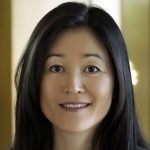 Joanne Horibe and Kerri Stanford co-founders of Conceivable Dreams.