Tara Wood
Board Chair, Advocacy & Communications
Tara Wood is a communications strategist that has worked with some of Canada's biggest brands and now runs her own company, Purpose Communications. She is passionate about storytelling and helping her clients make a big impact. Tara began working with Conceivable Dreams in 2016 and officially joined the board in 2018. She is inspired by the work the organization has achieved to date and hopes to help it continue to build awareness about IVF and infertility, as well as support efforts for increased drug coverage and public funding for IVF in other provinces.
Natalie Dimitra Montgomery, PhD
Government Relations
Natalie is a researcher in Population Health and an Educator in Health Communication and Promotion topics. Her research focuses on self-disclosure and supportive communication for individuals suffering from invisible health conditions, including infertility. Through her work, Natalie also advocates for a holistic approach to fertility-care that includes social supports , government funding, equitable access to assisted reproductive treatment, and enhanced ferti-literacy for elected officials and the general public. Natalie has been a recipient of the Award in Teaching Excellence for her pedagogical practice at the University of Ottawa. In addition to her contributions at Conceivable Dreams she has also served as a Public Member for the College of Nurses of Ontario.
Dr. Laura von Hagen, ND
Patient Engagement 
Dr. Laura von Hagen, ND is a registered Naturopathic Doctor practicing in Toronto. Dr. von Hagen has a special interest in hormonal disorders, reproductive health, and family planning. During her fourth-year internship, she was selected for the highly competitive Fertility and Reproductive Health Focus shift, where she received additional training in integrated fertility care.  Before beginning her journey as an ND, she completed a Masters in Clinical Anatomy at Western University and travelled to Africa for a Maternal, Newborn, and Child Health in Rwanda (MNCHR) internship with CIDA. Dr. von Hagen provides evidence-based care that supports all persons along their fertility journey. Her passion is to optimize the health of her patients and help them achieve their ultimate goal, bringing home a healthy baby.
Marley Higgs
Digital and Social Media

Marley Higgs is a recent graduate from the School of Kinesiology and Health Studies at Queen's University. Marley's health studies major has allowed her to explore and experience the social and physical determinants of health, approaches to health promotion, public health, epidemiology, and program evaluation. Through her undergraduate experience, she has found a love for advocating for the well-being of herself and those around her. As a passionate volunteer, Marley is dedicated to making a difference in the community, supporting families trying to conceive and growing around fertility awareness and access issues for younger generations in our province.
Tobi Dipo- Ajayi, MACC, CPA
Secretary and Treasurer
Tobi is a Certified Professional Accountant with 12 years of work experience in the government sector. She was diagnosed with unexplained infertility for four years. Having gone through multiple rounds of fertility treatments and finally conceiving naturally, she is aware of the challenges, biases, and shortcomings of the process and is ready to help and provide support where necessary.Tobi is passionate about advocating for the rights of Canadians to easier access and affordable fertility treatment;Most importantly, reaching out to people from different ethnic backgrounds (such as BIPOC and/or lower socio-economic status). During her spare time, she enjoys working out (gym), hanging out with her family, travelling, and watching Nigerian movies.
Advisory Committee
Dr. Kimberly Liu
Dr. Kimberly Liu an infertility specialist practicing at Mount Sinai Fertility in Toronto, Ontario. She completed residency training at the University of Alberta in Ob/Gyn and a fellowship in REI at the University of Toronto. Dr. Liu also holds a Masters in Studies in Law (MSL).  Dr. Liu is currently an Assistant Professor at the University Of Toronto Department Of Obstetrics and Gynecology and the Program Director for the U of T Gynecologic Reproductive Endocrinology and Infertility (GREI) Fellowship Program. She is the author of numerous research publications and several national guidelines for fertility and ART practice in Canada.
Dr. Art Leader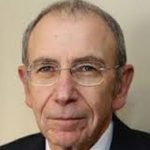 Dr. Art Leader is a Professor of Obstetrics, Gynecology, and Medicine (Endocrinology) at the University of Ottawa, an attending physician at the Ottawa Hospital and a consultant and founding partner of the Ottawa Fertility Centre.
He is a true trailblazer within our community and for all those struggling with infertility.  In 2008 he received the Award of Excellence from the University of Ottawa Faculty Of Medicine. He has held many academic and administrative positions at the University of Ottawa including Division Head of Reproductive Medicine and Chairman of the Department of Obstetrics and Gynecology. He is a past President of the Canadian Fertility and Andrology Society and a recipient of its Award of Excellence in 2006.
Dr. Leader is the author of over 80 articles in refereed journals, several book chapters, and review articles. He has spoken nationally and internationally on infertility. He is an advisor to provincial and federal governments on policy issues related to Assisted Human Reproduction. He has chaired expert working groups for Health Canada and currently chairs the CSA subcommittee on assisted human reproduction. He is a member and spokesperson for the Stem Cell Oversight Committee of CIHR. He is a peer assessor for the College of Physicians and Surgeon of Ontario. He holds or has held grants from the MRC (CIHR), Health Canada and the pharmaceutical industry. His research has focused on treatments to improve the outcomes of infertility therapy.
Dr. Leader's practice is limited reproductive care, with particular interests in assisted human reproduction, male infertility, and reproductive endocrinology. Dr. Leader continues to be an advocate for those health policies that promote the quality and safety of and access to assisted human reproduction for infertile Canadians.
Ellen Greenblatt MDCM, FRCSC, Medical Director
Dr. Greenblatt is Head of the Mount Sinai Hospital Division of Reproductive Sciences and the Clinical Director of Mount Sinai Fertility and IVF Unit in the Department of Obstetrics and Gynaecology.  She is an associate professor in the Department of Obstetrics and Gynaecology, University of Toronto, and a previous National Director of the Canadian Fertility Andrology Society (2004-2007).
Board member since 2009, supporting, educating and advocating for all those struggling with infertility.  Dr. Greenblatt is a fellow of the Royal College of Surgeons of Canada (Ob/Gyn) as well as a Fellow of the American Board of Obstetrics and Gynecology (ABOG).  Dr. Greenblatt holds the ABOG subspecialty certification in Reproductive Endocrinology and Infertility.  She is a member of the IVF Directors committee of the Canadian Fertility and Andrology Society.  She is on the Scientific Advisory Panel for Fertile Future, as well as on the Fertility Preservation Program Committee for both the Hospital for Sick Children as well as the Fertility Advisory to the Princess Margaret Hospital Adolescent and Young Adult (AYA) program.
Dr. Greenblatt's main clinical and research interests focus on:
Improving aspects of assisted reproductive technologies (ART's)
Quality assessment in ART
Ovulation induction in patients with polycystic ovarian syndrome (PCOS) and other causes of anovulation
Fertility Preservation.
Leelee Macdonell
Volunteer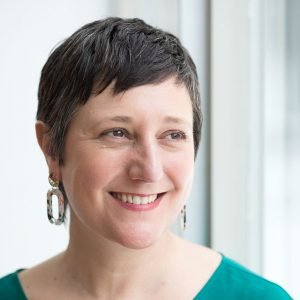 Leelee Macdonell is a graphic designer partnering with creative entrepreneurs and organisations to help them communicate with their audience in meaningful ways. Leelee designs publications, promotional materials, websites, newsletters, and stationery. She also provides ongoing design support and systems maintenance. Leelee likes projects that bring inspiration, warmth, and connectivity to our everyday lives. She's interested in creativity, lifestyle, travel, food, nature, and family. These topics give us the power to create positivity in our own lives and the world at large. 
Founders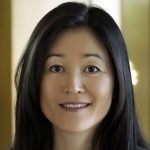 Joanne Horibe and Kerri Stanford are the co-founders of Conceivable Dreams.
Open Positions
We are currently seeking passionate new board members to support Ontario families. If you are passionate about helping Ontarians secure IVF or other fertility treatments and believe there must be more public awareness and education around reproductive health, we would love for you to join us.